Building
A Future
One of our tasks in providing an all-round education is to help our young people find the right direction for their future career. Their interests, talents and skills create a range of possibilities and from there we can help them put together ideas for their future career. We have a range of building blocks which fit together that we use to support our students in all year groups.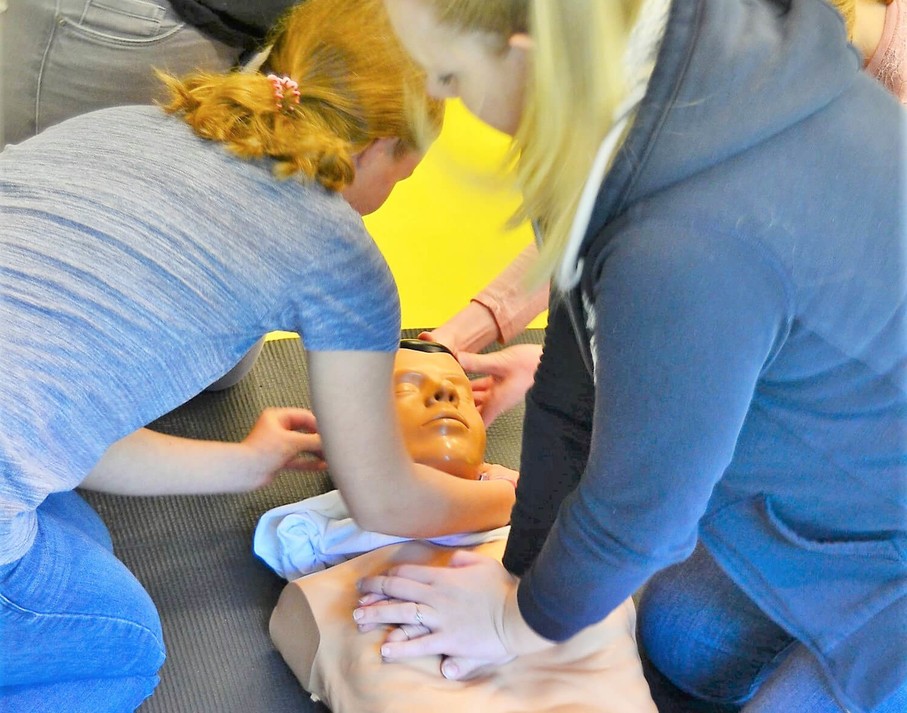 What can I do?What do I want to do?
---
In Year 10, the students compile a career portfolio with the aim of providing an overview of interests and abilities. When their profile has been worked on sufficiently, the students apply for a work placement.
Working on their own portfolio gives them further experience of independent learning. Within the portfolio, there are core areas of work such as research, reflection and creativity tasks, while there are supplementary tasks which they can choose to work on.
Careers Day
---
Marienau holds an annual careers day when former students and their families are invited along with guest speakers to talk about their professional careers and their experiences at work.
Students have the opportunity at this event to discuss the necessary requirements and demands of particular careers face to face, as well as making contacts for placements and traineeships. Alja Koch is our careers officer and is always glad of new guest speakers for careers' day.
Aptitude Tests
---
We hold workshops to prepare students for participation in aptitude tests. Our careers service offers tests to measure performance and interests and these can be taken individually or in a group.
For students in their Abitur year, we also offer an SFBT - a careers advice test focused on the subjects the student is studying. We offer this in collaboration with the Department for Work.
Guest Lectures
---
We invite guest lecturers to come and speak to our students as part of their careers advice sessions or during a seminar. Whether it's the Apprenticeship Co-ordinator from the Chamber of Commerce or students from various degree courses at University, it's important that our students maintain a good overview of what careers exist so that they can see the bigger picture. These sessions offer an indispensable opportunity to network and learn face to face. We also offer information about the university system and other options during the three years in the Upper School.
Work Experience
---
All our students undertake two weeks of work experience in Year 11, mandatory in all Lower Saxony schools as part of careers services. The students are free to choose whatever area of work they please. Their work placement is assessed and the marks awarded form part of the students' grade in Politics and Business. The Politics and Business teacher (or Careers Teacher in Year 11) is responsible for the administration of the work experience scheme and the supervision of the students while on placement.
Regional Careers Fairs
---
Whether in Hamburg or more locally in Lüneburg, careers fairs offer great opportunities for students to learn all about university study and apprenticeships as well as sponsored training and degrees, where young people can combine work and training and get paid for it.
There are great opportunities too for job interviews at the fairs. Students are helped to prepare for their visit to the fairs in careers sessions, whether they're going for information about a specialist choice of career or to a fair with a more general approach.